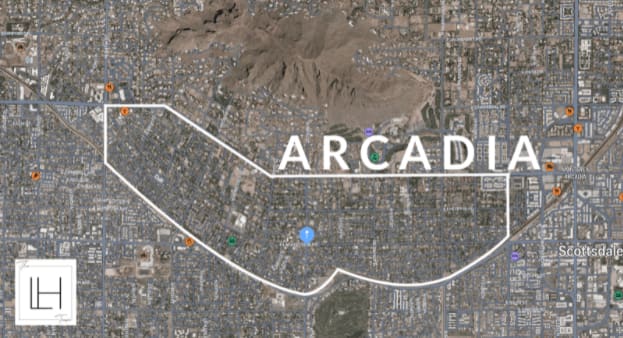 Situated between Phoenix and Scottsdale, Arcadia is a highly desirable affluent community that runs east and west from 44th Street to 68th Street and north and south from Camelback Road to the canal.

To address a commonly asked question: Is Arcadia, AZ a city? The short answer is no. While not technically its own city, the Arcadia Proper neighborhood has a long-established reputation within the local community.

Originally occupied in 1919 through the 1950s by citrus farmers, Arcadia remains known for its irrigation and lush mature landscaping. Beyond the beautiful landscaping, Arcadia offers its residents uniquely designed homes, a great school system, excellent proximity to all that Phoenix has to offer, and a sense of community that is perfect for growing families.